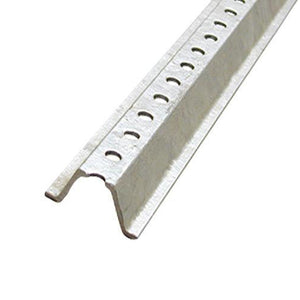 Galvanized U-Channel Post
Galvanized U-Channel Post
Each Package comes with one U-Channel Post 5/16x2.
RIB-BAK U-Channel Sign Posts
The Nucor RIB-BAK is the strongest U-channel post available. New US billet steel has 25% more yield strength (80 – 100 KSI) than the rail steel used by competitors. Nucor posts are crash-worthy to NCHRP 350 criteria. This RIB-BAK post withstands higher wind loads at crucial load bearing points, thus supporting heavier signs per post. Note the green posts are powder coated not painted, giving them higher chip resistance and longer life. The U-Channel design provides a flush contact point for solid sign attachment.
We offer a variety of shipping options, ranging from USP Ground to Next Day Air. The cost of shipping is calculated during the checkout process prior to final checkout and is based on type of shipping chosen, shipping location and weight and dimensions of product(s).
---
More from this Category