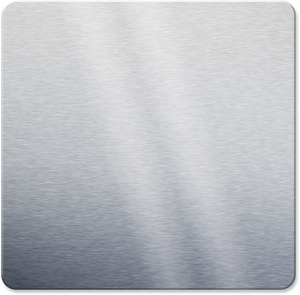 Square Aluminum Sign Blanks
Square Aluminum Sign Blanks
Have you ever wanted to make your own aluminum signs from the ground up? If you've ever needed a special solution, then these square aluminum sign blanks might be the perfect thing for your property.
They come in several different sets of dimensions in their original stock configuration, but we're more than happy to make adjustments for those who can't find the exact type of sign they need anywhere else. We carry Square Aluminum Sign Blanks in 12×12, 18×18, 24×24, 30×30, and 36×36 with .080 gauge aluminum in stock at all times and we can make varying sizes/thickness on a special request call basis.
Simple Plain Blank Signs
All of our blanks are truly blank and come with exposed bare metal, which makes them ideal for anyone who needs to press a sign totally from scratch. Traditional circular and diamond-shaped blanks make it particularly easy to create something completely new that still adheres to all of the relevant specifications.
Diamond-shaped pieces are offered in 18″x18″, 24″x24″ and 30″x30″ sizes, so you shouldn't have any difficulties when it comes time to picking something that would fit a specific area. Give some thought to the use of the sign as well as they type of vehicle that someone might be in if they were looking at it.
Motorists driving full-sized vehicles generally need larger signs than those on bicycles or on foot. Dimensions of other types of signs might be solely defined by some sort of specification. For instance, county road marker blanks come in a straight 24″x24″ size that might be right for certain types of counties and municipalities.
Size Up Your Sign Blanks At Municipal Sign And Supply
The team at Municipal Sign And Supply has always worked hard. We ensure that everyone gets the kind of signage parts that are best for their particular use case.
Take a moment to measure any extant mounting hardware and then contact us online. Our team will work to get you the kind of blank that works best for you.
We offer a variety of shipping options, ranging from USP Ground to Next Day Air. The cost of shipping is calculated during the checkout process prior to final checkout and is based on type of shipping chosen, shipping location and weight and dimensions of product(s).
---
More from this Category